DIY Positivity Jar + DIY Jar of Hearts!
Ahoy!
Today I'm going to share with you two perfect pick-me-up's for a bad day!
The first is the positivity jar (or in this case, polka dot tin), although any container will do! Which is filled with positive quotes about positivity, self-love and inspiring quotes!
Colourful or pretty paper!
A container (any will do!)
An assortment of pens or pencils
A list of your favourite quotes (you can check out these links for inspiration:
Oh, and a cat to erm, supervise.
Procedure (ooh, swanky!)
+ Decorate container if necessary)
+ Cut the paper into pieces adequate enough for a quote
+ Using the coloured pens or pencils, write the quote you like onto paper
+ Repeat until you have a jar of positivity!!!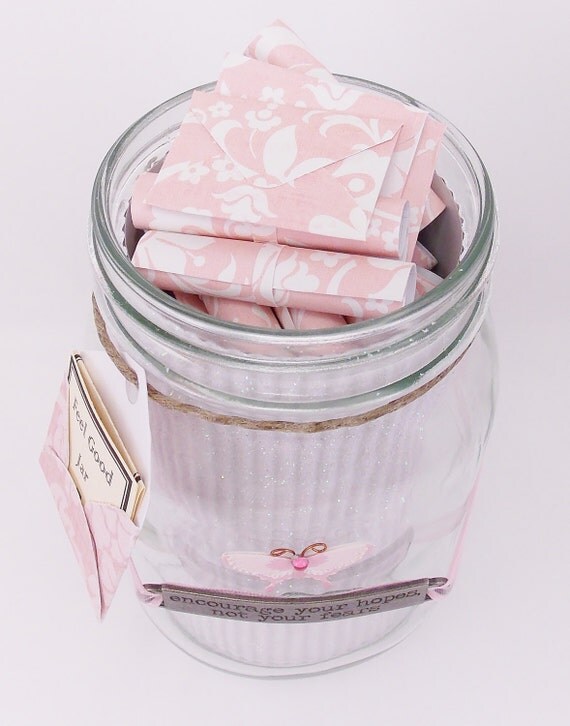 (I'm unable to upload a photo of mine!)
source: etsy(dot)com
The second DIY today is a jar of hearts! This is literally a jar (or container) full of hearts (not actual hearts, you might get arrested for that, but origami hearts nonetheless). These are a perfect pick me up to make and make perfect gifts as part of a gift hamper, to include in letters or cards (to make them that extra special) and are super duper addictive (and easy!)!.
Colourful, pretty paper or origami paper
Scissors (if you haven't got the hang of tearing paper into standard-origami-square-size!)
After you've made enough hearts to fill a container, put 'em in and enjoy!
Will you be having a go at any of these or have you already got something similar?
//////// Quote of the post ////////
"I'll go anywhere as long as it is forward" - David Livingston